P-One Clinic, Keikokai Medical Corporation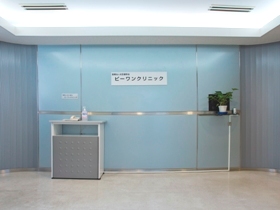 P-One Clinic is a medical centre with inpatient facilities that specializes in clinical trials. It was established June 2005 in Hachioji City, Tokyo.
Since the clinic's inception, all our staff have strived together as a team to provide highly-dependable data for the sake of new drug development, all the while upholding high ethical standards, complying with Good Clinical Practice, and continuously improving our systems.
By contributing to the advancement of medicine through clinical research, we are on our way to providing fuller, healthier, lives for the people of the future.
Kenichi Furihata M.D., Ph.D.
Chair, Board of Trustees, Keikokai Medical Corporation
Executive Director, P-One Clinic
---